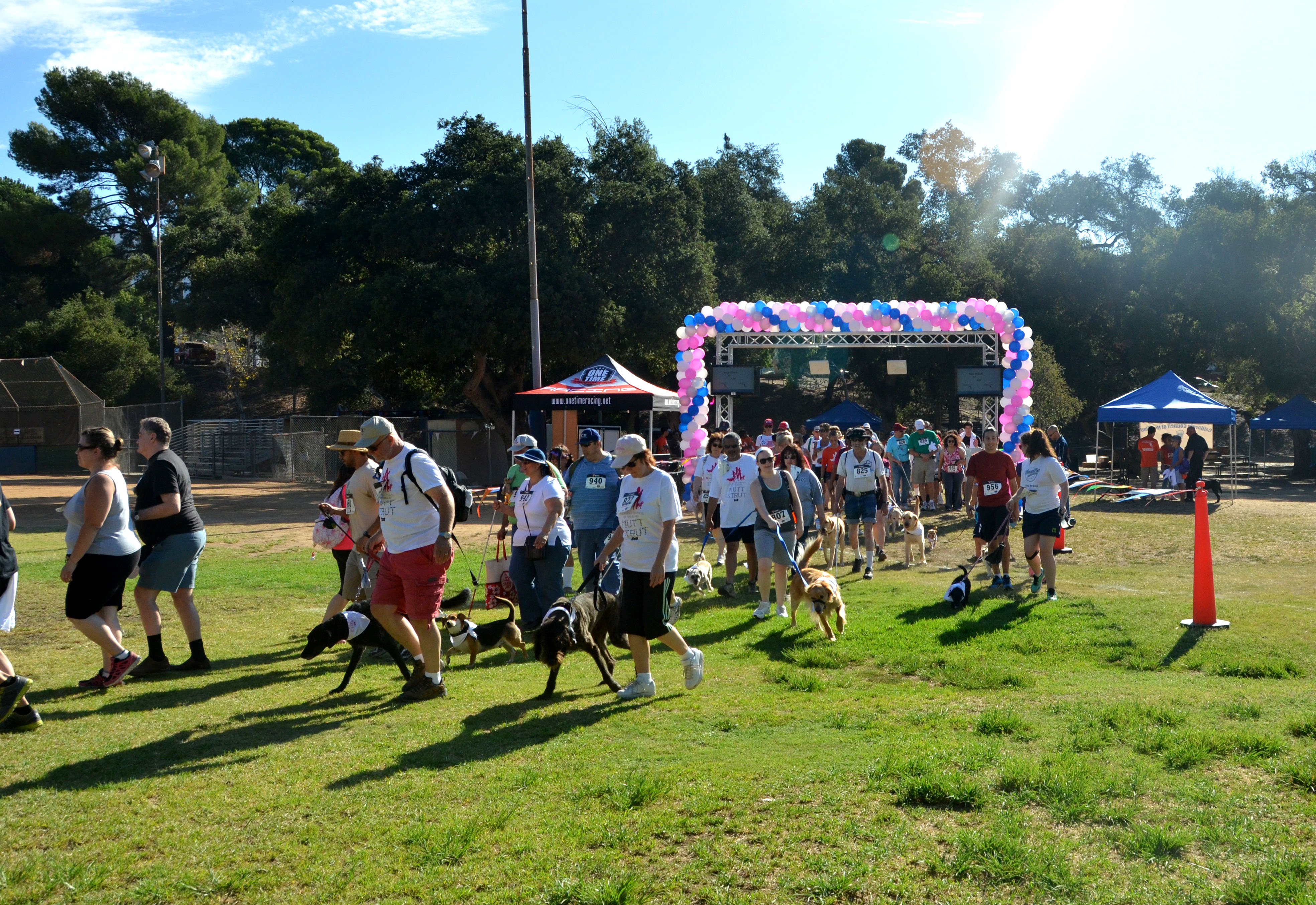 And We Are Off! This is a picture of the starting line after the whistle has blown and the participants are on their way.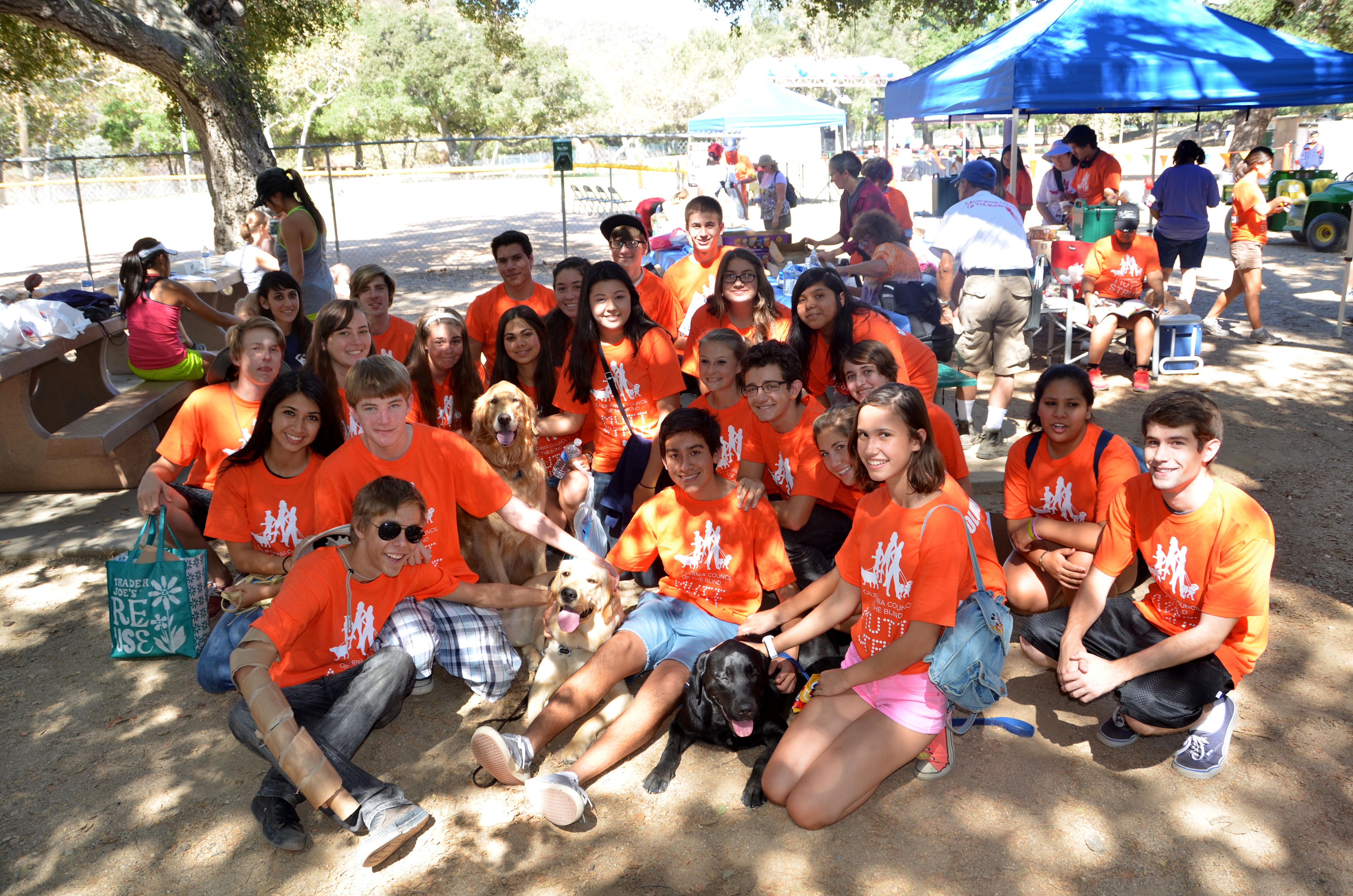 We Love Our Volunteers: a photo of volunteers, with some dogs, sitting for their pictures.
A Tail of Great Vision!
Bring your friends and family with or without dogs out for some fun, food & fresh air and run, walk or strut in the California Council of the Blind's fifth annual Mutt Strut - a 2k/5k fun run and walk to raise awareness for a great cause! The California Council of the Blind.
Your donations to the California Council of the Blind support:
Braille literacy
College and vocational scholarships
Technology loans
The Blind Californian quarterly magazine
Training conferences and conventions
Employment Assistance programs
Crisis Intervention
Family education, awareness and peer support
Community outreach through public education
Have you heard the news?
We're hosting our 5th Annual Statewide fundraiser, the
Mut Strut!
It's a 2K/5K fun-run/walk for people, their service animals and their pet dogs on September 19, 2015 in the Sacramento area at Rusch Park in Citrus Heights and on November 14, 2015 in the Los Angeles area at Crescenta Valley Park in La Crescenta.
Come and join us for this fun filled event benefiting CCB and The City of Hope.
In addition to the fun run walk we will be having a costume contest for the four legged furry friends, dog agility demonstrations and doggie adoption along with vendors and of course food.
Check back soon for more details and updates.
Click Here To register or support someone in Sacramento
Click Here To register or support someone in Los Angeles
For additional information about the Mutt Strut, please call 800-221-6359 or send an email to ccotb@ccbnet.org
For more information about the Los Angeles Area Mutt Strut, please call Donna Pomerantz at 626.233.2991 or email donna.pomerantz@ccbnet.org
For more information about the Sacramento Area Mutt Strut, please call Jeff Thom at 916-995-3967 or email jeff.thom@ccbnet.org